Featured Image: @hanv.bujo

Bullet Journaling is becoming more and more popular!

I have been a fan of bullet journals for years now, however, I find that a lot of the 'recommended' supplies are on the pricey side.

You may also like: What Is A Bullet Journal and How Do I Start One

Bullet Journals are 100% customizable and perfect for everyone, from college students to moms trying to keep the house running (and everything in between)

There are A LOT of cheap bullet journal notebook options to get you started.

When I first started BuJo'ing, I was a tad overwhelmed. There were SO many options and everyone recommended a different product.

So I have narrowed it down the cheapest and bestest options, so you can stop procrastinating and finally get started!

Starting a bullet journal and being organized shouldn't have to be expensive, and there are plenty of affordable bullet journal notebooks to choose from where you don't have to sacrifice quality.




…
Best Affordable Bullet Journal Notebooks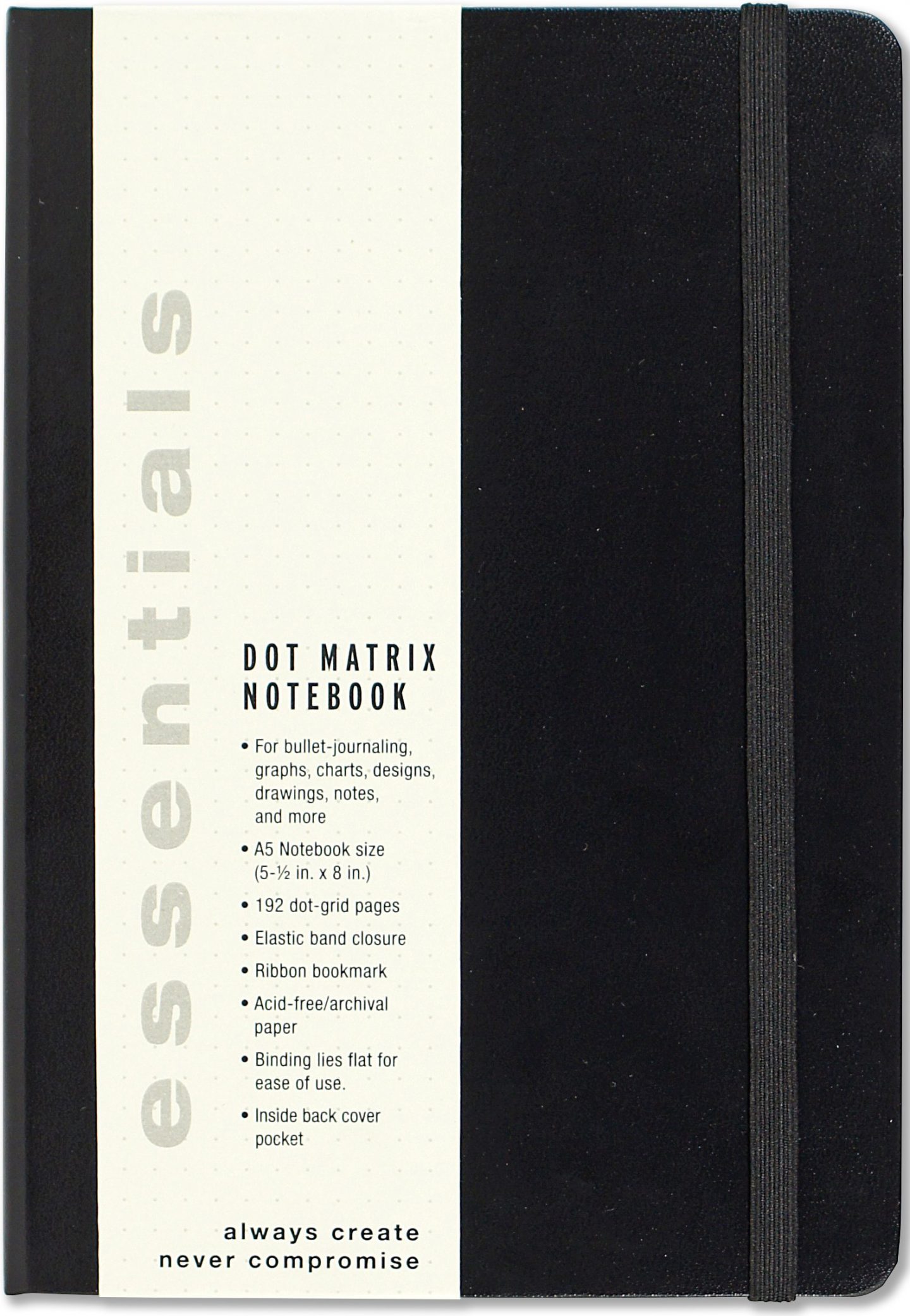 I have about three of these essential notebooks at home, and I absolutely love them.

Before purchasing these, I did have the cult-favorite Leuchtturm1917 and I can confirm these two are almost identical, except this one is half the price.

The only other difference is the pages aren't numbered, but that doesn't bother me or warrant a 100% price increase (IMO).

The essentials notebook comes with:
Inside back cover pocket holds notes, business cards, etc.
Elastic band attached to back cover keeps journal closed.
Ribbon bookmark keeps your place.
Durable hardcover binding.
Removable label.
Notebook is a classic A5 size (5-3/4 inches by 8-1/4 inches).
192 dot-grid pages.


..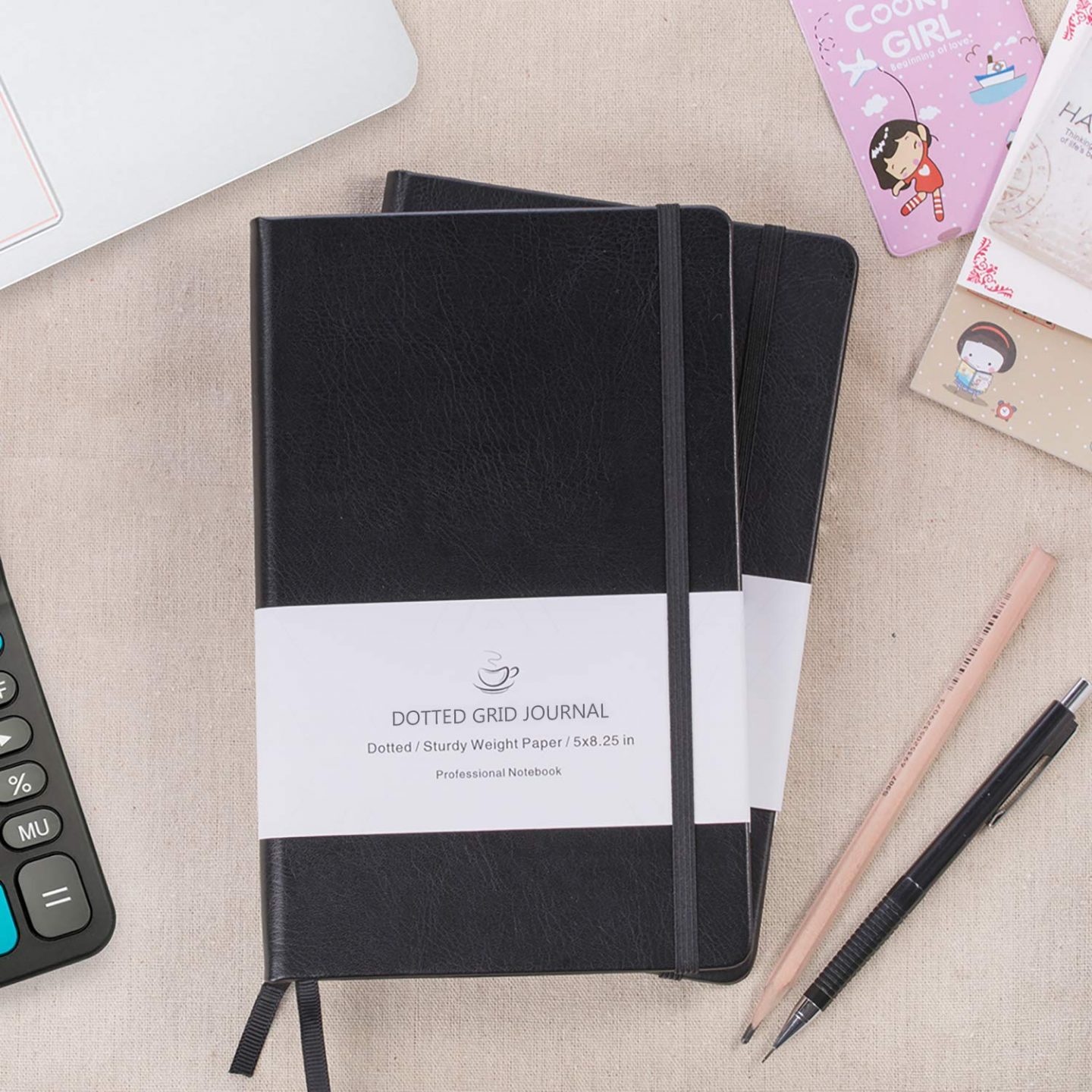 I had to pick myself off the floor when I saw the price of this journal.

At the time of writing this, this journal is marked at $5.99(!!!!)

I ordered one and can confirm what the 1,000+ five-star reviews have been saying, this is an amazing journal! If you're not sure whether bullet journaling is for you, this is a great way to dip your toe in the pool.

The paper quality is thick and feels substantial, so if you want to color in you BuJo, you can without worrying it'll bleed.


..
3. Moleskin Dotted Hard Cover Notebook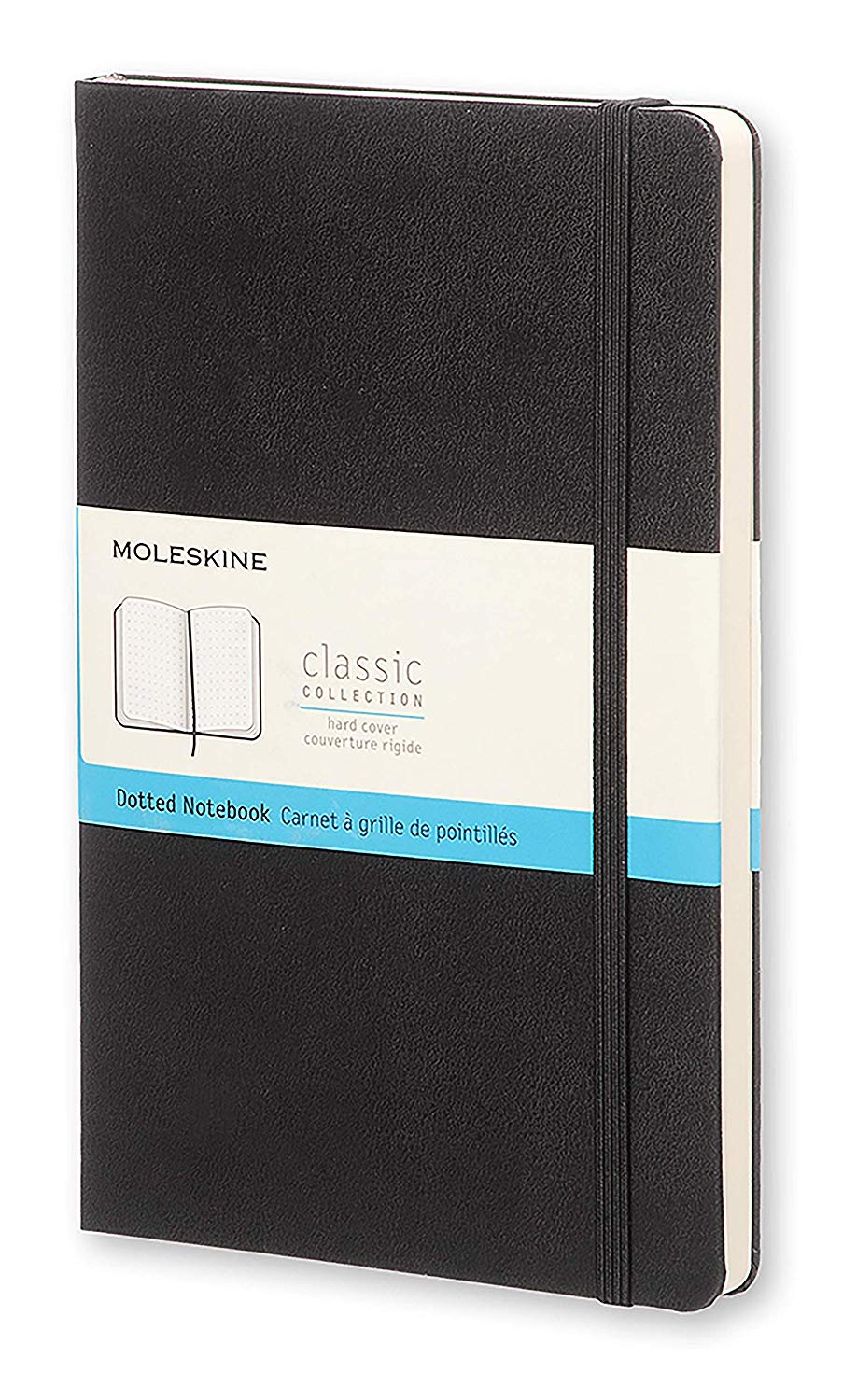 You can't go wrong with a Moleskin, they have been around forever and they they never disappoint.

The pages of this notebook are thick which helps prevent ghosting, and the cover is very durable so you can take it with you wherever you go.
Moleskins also come with a handy bookmark and have a nice yellowed look (if you're into that).




..
There you have it! I wanted to keep this post short and sweet because you don't need a list of 87 notebooks to overwhelm you.

These 3 are perfect to get you started with your very own BuJo and they don't cost as much as a kidney.


..
Pin me, Like me, Share me